How Much Should You Spend on an Engagement Ring?
Friday, July 23, 2021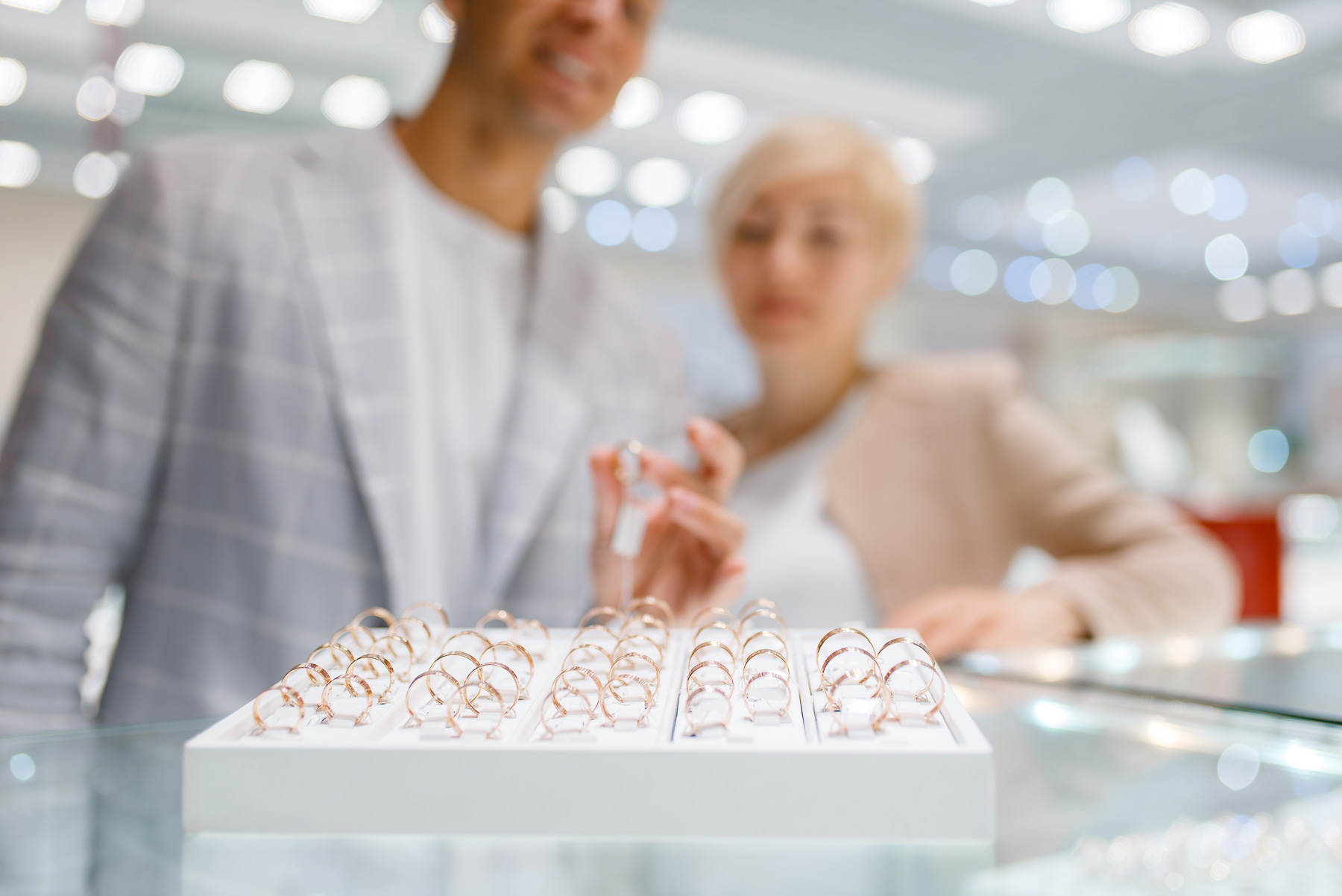 An engagement ring is a symbol of your love and commitment to one another. It's an item that you'll wear every day, so it needs to be perfect. But how much should you spend on the ring? The answer varies from person to person depending on their income, personal style and what they can comfortably afford.
And whilst there are no hard and fast rules, there are a few guidelines to help you make the decision.
What's the Average Cost of an Engagement Ring?
This is a difficult question to answer. There are many factors that determine the cost of an engagement ring, including your personal style and budget. But on average, couples spend around $3000-$5000 for their diamond or gemstone setting alone.
In a recent survey by Brides.com, the average spent in 2020 was $3,756, which is far less than the $7,829 average back in 2018. Obviously with the COVID-19 pandemic, purse strings were tight, but men and women were still willing to go that extra mile.
But that being said, it all depends on your financial situation, there's no reason to go into debt. There are many ways to accomplish any look and style, and with the right setting and stone for almost any budget.
The Most Common Myth about Engagement Ring Costs: Spending 3 months' salary
It's very common for people to believe that they should spend around three months' worth of their salary on an engagement ring. However, this is a myth and it can get quite costly depending on how much you earn in a month. There's really no hard and fast rule as to how much you should spend. This is perhaps the most common and outdated myth about engagement rings.
How Much is Too Much for an Engagement Ring?
There really is no set ceiling price for an engagement ring, just think of the celebrities who shell out millions for a diamond ring; like James Packer, when he reportedly proposed to Mariah Carey with a 35-carat ring that set him back a cool $10 million Australian dollars.
Whilst that is far too much money for mere mortals like ourselves, we don't need to go that far in order to achieve the same Mariah Carey engagement ring with just an Emerald diamond and a Vintage setting which will only set you back just under $1,000 Australian dollars.
How to bring down Engagement Ring Costs
If you're working with a budget, you may want to consider one of the following strategies for bringing down engagement ring costs.
Diamonds can vary in prices
Most mainstream jewellers have set prices for their rings, this means you might be getting a cheaper version of a diamond, but paying a better diamond price. If you use our engagement ring builder, you can be sure you're getting a customised price based on GIA certified diamond evaluation.
Know the Different Ring Settings
Different settings mean that only a certain type of diamond (Emerald, Round, Princess Cut, etc..) can fit that ring. For example, Three Stone settings tend to cost more due to the complexity of housing three stones, and for the three stones themselves. By comparison, a Solitaire ring is cheaper, and houses just a single stone, bringing the cost down.
Understanding the Four C's of Diamonds
The Four C's of Diamonds are the basic principles that determine a diamond's quality. The Four C's are Cut, Clarity, Colour and Carat weight. Looking at the lower end of the Colour and Clarity scales can still give you that brilliant cut diamond look and feel without the big price tag. We have a full Diamond Education section that can teach you all about the various diamond shapes, as well as a comprehensive deep-dive into what each of the C's mean.
At 28 Diamonds, we offer a full custom engagement ring build service, where you can specify your individual requirements, such as diamond shape, metal type, ring size, and even your budget. Or you can experiment with our customisable ring builder where you can start with either a setting or a diamond and experiment around to get the right look at the right price.